Gruvedrift
Ved innkøyring til Lukksund, frå Bjørnafjorden, ligg Nesbjørgnes (Neset) og det gamle
steinbrotet frå byrjinga av 1900-tallet. Kalkgruvene var dagbrot og opne i
landskapet. Kalken blei ført ned til to kaier på utsida av Toneset. Her vart
kalken lasta om bord i malmbåtar. I dag ser ein kunn rester igjen etter kai-anlegget.
Tida og sjøen har tatt bort det meste.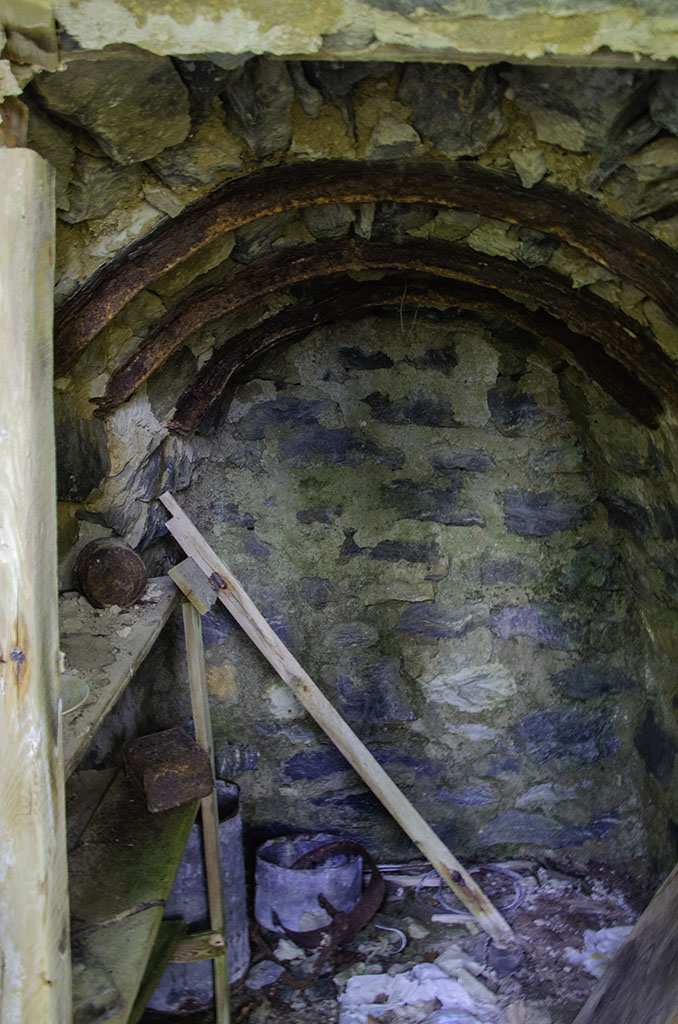 Kalksteinsbrotet i Nesbjørgnes vart starta i 1908. Fram til 1919 vart det drive av A/S P. G. Rieber & Søn i Bergen. Etter nokre års pause tok ingeniør Karl Sande over og dreiv frå 1925 til ut på 1940. Då kom krigen og arbeidet blei stoppa. Kontrakten med grunneigar gjekk ut i 1943 og etter det har det ikkje vært noko drift i desse gruvene. Det meste av eigendommane i  dette området, låg under Baroniet i Rosendal. Det same gjaldt også område til gruvene. Denne eigendommen er no overdratt til Universitetet i Oslo.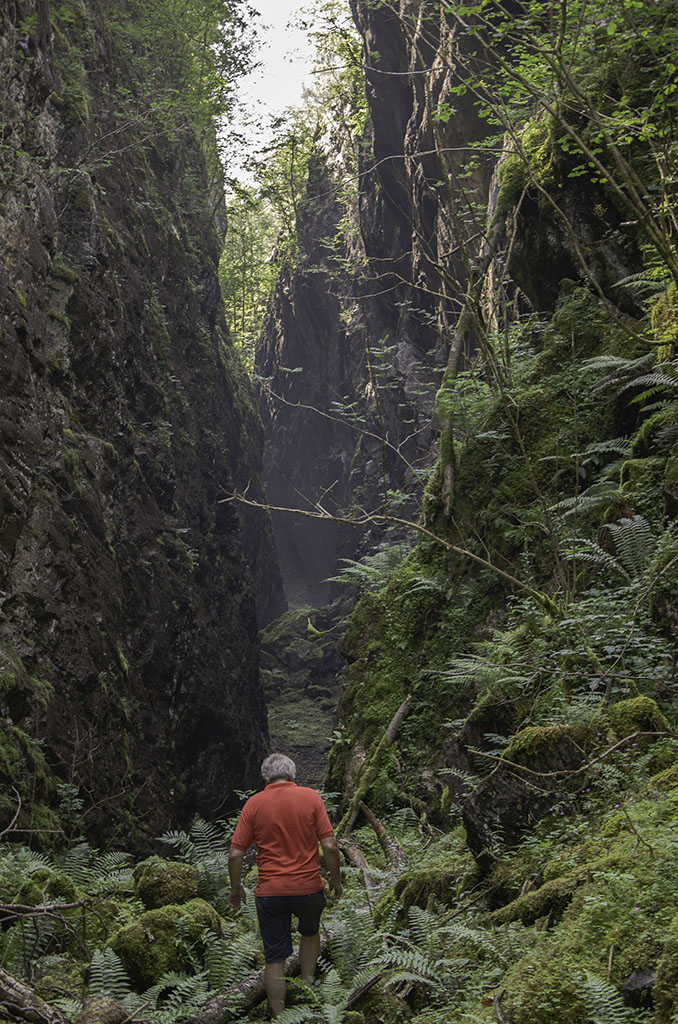 Kalksteinsbrotet i Nesbjørgnes
I den tid var dette var ein viktig arbeidsplass for innbyggarane i nærliggande område. Hardt arbeid med hammar og slegge for å bryte fram kalken. Dei fleste måtte bruka båt for å komma til og frå arbeid. Om vinteren og i ruskever om hausten, så var nok dette ofte eit slit og stor utfordring. Dette anlegget hadde to gruveløp. Den eine frå kaianlegget på Toneset og sørover. Den andre startar rett innanfor gardshusa på Neset og nordover til kaianlegga. På det djupaste kan dei vera mellom 60-80 meter. På enden av denne gruva låg huset til Karl og Mette Wilhelmsen.  Huset låg på ei høgde, med fin utsikt over fjorden.
Drifta av gruva
Karl var formann for gruvedrifta, han kom frå Karlstad i Sverige og gifta seg
med Mette Berge frå Lukksund. Ved sida av dette bygget låg også ei smie. Husa
er vekke i dag, men ein ser grunnmurane til begge to. Område er utvida med  store slagg-haugar og murar som er laga rundt transporten av malmen ned til utskipinga. Ein jordkjellar ligg også her, fint oppmura og heil. Det ligg også rester etter reiskap og jernskinner, rundt i område. I tillegg ligg det mykje laus kalkstein rundt i gruveområde.
Gruva tilhøyre ei kalk-åre som kjem frå Varaldsøy i Hardanger og fortsett på sørsida
av Tysnes og til Stord.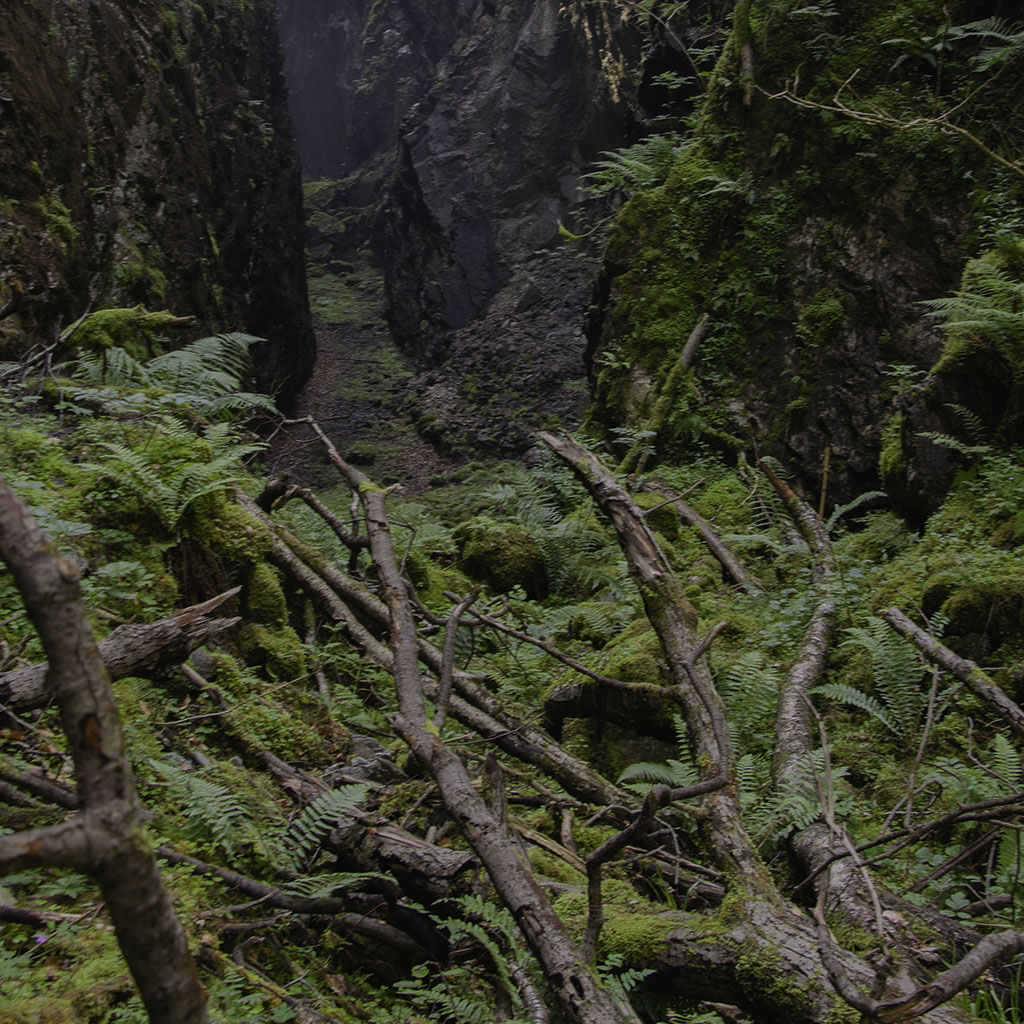 Område har frodig vegetasjon, med mange tresortar. Fleire bøketre var det også i
området. I begynnelsen av 1900 – talet, var det stor aktivitet rundt gruvedrift i heile dette område i ytre Hardager, Tysnes, Kvinnherad og Stord. No er alle avvikla, dei siste var i drift opp mot 1970 -tallet.